Sri Datta Yoga Centre (UK)
Registered Charity No. 1003856


Sri Swamiji's Visit to London

Swamiji's darshan
Sunday, 14th September 2014
5:00pm to 8:30pm

Venue:
Clarendon Hall
York House, Richmond Road
Twickenham TW1 3AA




Please kindly be advised that as Sri Swamiji will be received at private VIP Lounge Centre , no one should go to Heathrow Airport on Saturday 13 September, 2014.
Darshan on Sunday 14th September and departs to India on Monday 15th early hours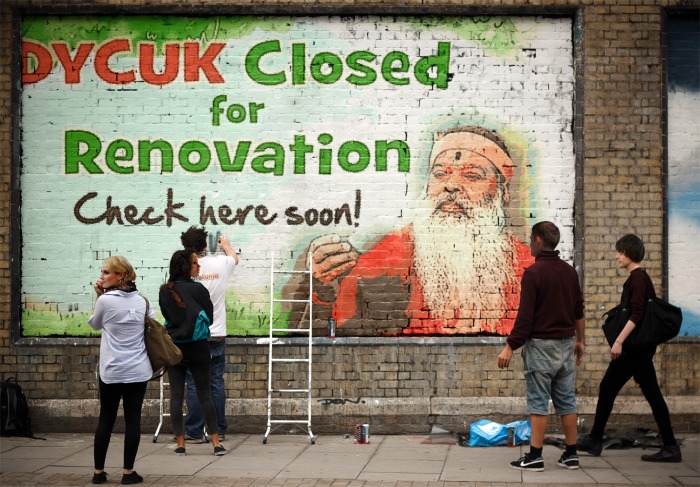 DYCUK will remain closed for renovation
Please be advised that Euro Datta Yoga Church Centre in Beech Avenue, Brentford will remain closed for renovation until further notice. There will be NO Satsang on Thursday evenings.
But Satsang will continue at
ROSE Community Hall
1 Hawthorn Road
Brentford, TW8 8NT
On Saturday evenings from 7:00pm to 9:00pm
Click here to read more details!


Navaratri Celebrations in Mysore, India


Those who are intending to come for the celebration to Mysore Ashrama for Navaratri celebration this year should, send their information to Datta Peetham. Furthermore all devotees from foreign countries including NRI need to seek permission via mail@dattapeetham.com before booking their flights as ordered by Sri Swamiji.

This is more a formal request. Please also add information about special requirements like old age/handicapped, children, need for wheel chairs etc.


Subscribe to Puttugam
Click here to read for more details.


Subscribe to Bhakti Mala
Click here to read for more details.



Donations

Parama Pujya Sri Swamiji launched donations programme on 17th March 2010 at DYCUK London centre. You can pay donations through a credit card or any UK bank account or PayPal account.
Click here to donate and for more details.