Sri Datta Yoga Centre (UK)
Registered Charity No. 1003856


Happy holistic DIWALI
& prosperous New year to all
Vikram Samvat 2072, Plavanga Nama Samvatsara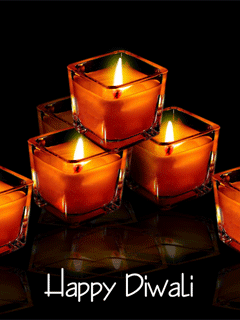 With much regret, The Board of Trustees of Sri Datta Yoga Centre (UK), announce the cancellation of Diwali Festival due to delay in completion of building work.
We apologise for any inconvenience.
Board of Trustees 2014/2015



Mr. Manubhai Patel, Chairman
Mr. Jitendra Dave, Secretary
Mr. Mohanlal Suthar, Treasurer
Ms. Bhavana Patel
Mr. Ravindranath Sunkara
Dr. Uttam Veturi








CANCELLATION




Diwali Festival And Creative Art Exhibition
12th to 15th November 2015

An exhibition of creative art - stone sculpting of religious idols and symbols by sculptors from India is also cancelled. We hope to reschedule at a later date.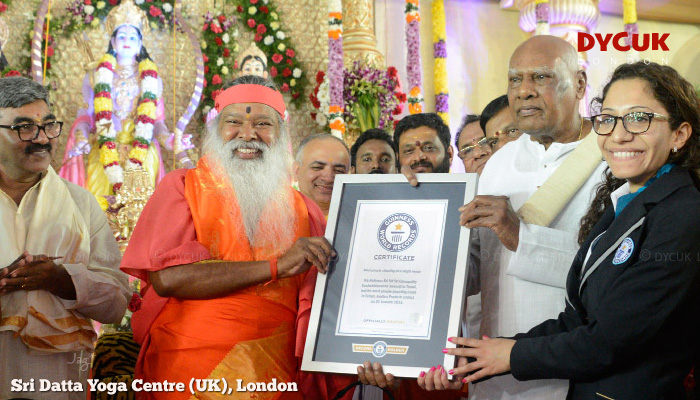 Hanuman Chalisa chanting
in India creates world history



31st January 2015

Click here to read more details

A new Guinness World Record was created for the largest gathering ever to attend the chanting of 'Hanuman Chalisa' held at Tenali in Guntur district of Andhra Pradesh, India on Saturday, 31 January 2015. The marathon chanting was led by Parama Pujya Dr. Sri Ganapathy Sachchidananda Swamiji and attended by .28 lakh devotees who had converged from various parts of the country.

Media Brief
Sri Swamiji gave a short media brief in Vijayawada airport and returned to Mysore. All have heard the joyous news of Sri Swamiji led Hanuman Chalisa chant program in Tenali town in Andhra Pradesh creating world history. This event entered Guinness world records as largest chant event with a count of 128,000 persons. Sri Swamiji in His opening speech prayed Trinidad Hanuman too.

All information, photos & videos are available on http://www.sgslinks.com/worldrecord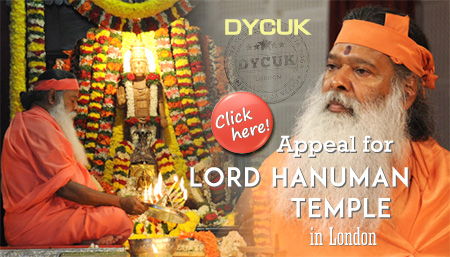 Lord Hanuman Temple Appeal
Construction started August 2014 - Completion 3rd Qtr 2015
HANUMAN idol with RAM PARIVAR plus other deities
~ GANESHA ~
~ ANAGHA DATTA ~
~ RADHA KRISHNA ~
~ SHIVA ~
~ DEVI MATA AND GURU PADUKA ~

APPEAL - Be a Sponsor & Support the Project.
Sponsor IDOLS – contact trustees for details

* Donate £5,000 (Name placed under Hanuman idol - limited to first 108)
* Donate £2,500 (Name placed under other deities or displayed)
* Donate £1,000 (Name displayed on wall)
* Donate £501 towards new temple kitchen
* Donate £251 towards furnishing priest's new flat or Sri Swamiji's room
* Donate £ 101 for One square feet of floor space
* Donate £ 51 for One brick (Open to youngsters under 16 years)
Click here to download the donation form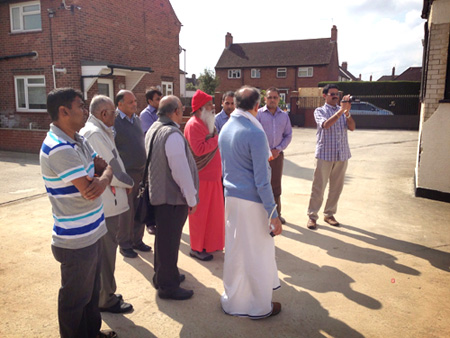 Sri Swamiji visiting Hanuman temple site

Parama Pujya Sri Swamiji giving instruction to contractors & Trustees for the construction of Hanuman temple.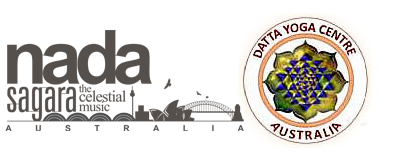 Nada Sagara - Sydney Opera House

Monday, 6th April 2015
With the blessings of His Holiness Pujya Sri Swamiji, Datta Yoga Center Australia is pleased to inform you that Meditation & Healing Music concert` "AUSTRALIA NADA SAGARA", has been organised in the prestigious and world iconic venue Sydney Opera House on Monday, 6 April 2015.


Click here for more details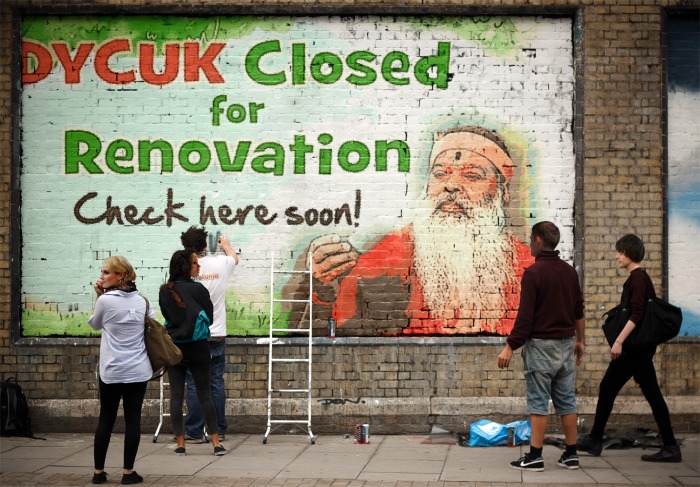 DYCUK will remain closed for renovation
Please be advised that Euro Datta Yoga Church Centre in Beech Avenue, Brentford will remain closed for renovation until further notice. There will be NO Satsang on Thursday evenings.
But Satsang will continue at
ROSE Community Hall
1 Hawthorn Road
Brentford, TW8 8NT
On Saturday evenings from 7:00pm to 9:00pm
Click here to read more details!



Subscribe to Puttugam
Click here to read for more details.


Subscribe to Bhakti Mala
Click here to read for more details.



Donations

Parama Pujya Sri Swamiji launched donations programme on 17th March 2010 at DYCUK London centre. You can pay donations through a credit card or any UK bank account or PayPal account.
Click here to donate and for more details.