Sri Datta Yoga Centre (UK)
Registered Charity No. 1003856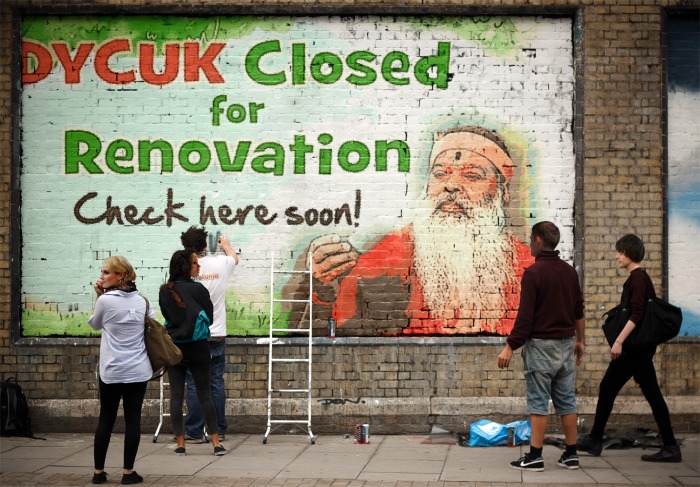 DYCUK will remain closed for renovation
Please be advised that Euro Datta Yoga Church Centre in Beech Avenue, Brentford will remain closed for renovation until further notice. There will be NO Satsang on Thursday evenings.
But Satsang will continue at
ROSE Community Hall
1 Hawthorn Road
Brentford, TW8 8NT
On Saturday evenings from 7:00pm to 9:00pm
Click here to read more details!



Maha Rudram, North America, June 2014

Jaya Guru Datta… Namah Shivaya.. With the divine blessings and sankalpa of Pujya Sri. Swamiji, we have planned to conduct a Maharudram program at Jesus Datta Retreat Center (JDRC), West Sunbury, PA in 2014.

The actual program will be conducted between Friday, June 27, 2014 - Sunday, June 29, 2014.

Pujya Sri. Swamiji has agreed to participate in the program and bless all the devotees who attend the program. We invite all of you to bring your family and friends, and participate in the celebration of worshipping Lord Shiva through Maharudram chanting and homas. It will be a wonderful opportunity to worship Lord Shiva in the form of Guru and Isvara as well.

For further details, keep tuned to the updates in our website http://holycrystalshiva.org. Registration and Seva pages will be updated soon with complete details.
Thanks,
Ravi Venkatraman
Maharudram Coordination


The Mauna Seminar -

Horn-Bad Meinberg, Germany
Sri Swamiji gives us great joy by coming to Germany in summer 2014 for a Mauna-seminar (Mauna = silence) and a "Healing and Meditation" concert. The occasion will take place from September 4-7 in Horn-Bad Meinberg (northern central Germany).
Everybody is cordially invited!


Registration is now available in English. Please click on the following link to get all the details: http://www.dycgermany.de/?ste=862


Should you have any questions, please feel free to contact us at mauna.seminar@gmail.com
Click here for more details!


Subscribe to Puttugam
Click here to read for more details.


Subscribe to Bhakti Mala
Click here to read for more details.



Donations

Parama Pujya Sri Swamiji launched donations programme on 17th March 2010 at DYCUK London centre. You can pay donations through a credit card or any UK bank account or PayPal account.
Click here to donate and for more details.